Common online gambling beginner's mistakes to avoid!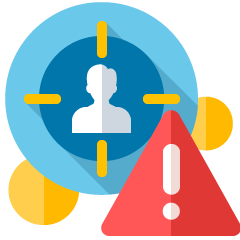 If you've finally decided to try your luck gambling online, you're in for a world of fun, nail biting anticipation, and a bit of a learning curve as you familiarise yourself with the rules and lingo of internet gaming. To help ensure your first time betting is as enjoyable as it should be, we've compiled a list of mistakes to avoid if you're an online gambling beginner.
Plan before you play
When playing online with real money it's vitally important to manage your bankroll effectively to ensure you don't overspend. Only gamble with money you've set aside, and most importantly, avoid chasing your losses at all costs. Nothing takes the fun out of gambling more than trying to make up cash you've lost by constantly topping up. If it doesn't go as planned, log off and try another day.
Remember: When gambling online, mistakes are to be expected if it's your first time signing up and trying a game. However, if you stick to these helpful tips and play on credible South Africa sites with good reputations, you'll be having a blast in no time!
Find the right online casino
One of the top online gambling beginner's mistakes to avoid is signing up with the first online casino you come across. Not all casinos are created equal, and it's important to find a reputable online portal that suits your needs. One of the best ways to discover a reliable gambling site in 2022 is to read reviews, look at affiliate sites and do some research.
Avoid excessive alcohol
One of the most important beginner's mistakes to avoid in gambling online is drinking too much. Excessive alcohol consumption and betting is not a good combination. The moment your decision-making ability is dulled your judgement becomes shaky, and that can have a detrimental effect on your experience, especially if you start placing more aggressive bets without thinking your online gambling strategy through.
Read the bonus terms and conditions
Stay on top of the fine print. All SA sites offer new players deposits and sign up bonuses to mark themselves out from the competition. While this is an appealing idea, it's important to look at the terms and conditions to understand exactly what you'll receive when you join to avoid disappointment.
Beginner's mistakes to avoid in online gambling: bonuses
Some bonuses come with a playthrough requirement, meaning that, although you receive a free bonus, you're also required to bet a certain amount before being allowed to withdraw any winnings.
If you receive a no deposit bonus, you may only be allowed to withdraw a certain amount of it if you win, or you may be required to make a small deposit to withdraw your winnings.
Find out which games you can use your free bonus to play on, as there may be a restriction on which kinds of games you can access with a sign up bonus.
Do some reading on licensing and jurisdictions
Top online gaming markets are opening up around the world as more countries and territories begin to regulate betting operators. In reputable jurisdictions operators are required to adhere to stringent and responsible practises, while in less developed jurisdictions the laws are much slacker, which some less reputable operators take advantage of. Assuming that all sites are created equal is one of the most common mistakes you should avoid while online gambling.
Read software reviews
To have the most enjoyable experience, read some reviews to discover the top SA sites with the best software. The advantages of playing on a site with high graphic quality and reputable software include:
Better graphics and animations
More customisation features
Smoother playing and quality
New games regularly
Investigate the payouts
Before you deposit real money, be sure to check the terms and conditions. A detail online gambling sites should be upfront about is their withdrawal timeframe. Around 5 working days is a reasonable amount of time.
Is there a progressive jackpot payout clause?
One of the biggest beginner's mistakes to avoid in online gambling is to assume that all jackpots are paid out in one go. Some online casinos have a withdrawal limit, which means that if you win a large amount of cash, they'll pay you in increments every month. If you decide to try your luck with a progressive jackpot game, make sure that you've read the fine print about how and when the winnings are paid out.
Basic strategy is key
One of the biggest beginner's mistakes to avoid gambling online is assuming that luck is all you need to win. It's a game of chance as much as it's a game of strategy. The software and algorithms used in online casinos is configured to be fair to players and operators, but it's always good to develop an online gambling strategy and learn as much as you can about a particular game before starting.
Finally, take your time and don't rush. Always remember to try the demo games and free practise sessions before you bet real money. With a bit of patience you'll be navigating your way around your favourite South Africa online site in no time.
Now that you know which gambling online beginner's mistakes to avoid, why not discover some of the best destinations for the ultimate gaming experiences available in 2022!
Related Pages