Online gambling FAQ - your guide to gaming's most frequently asked questions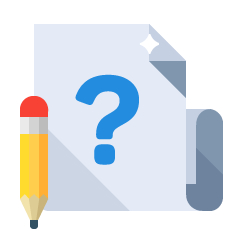 Looking for the answers to gaming's most popular questions? Want to know more about bonuses, real money play and mobile gambling? Maybe you simply want to read more about internet betting before trying it out for yourself? Whatever you're looking for, our gambling online FAQ will be able to provide, either by giving you the answer or by pointing you in the right direction. Read our gambling FAQ today for the clarity you need, and if you still have any queries our customer service team will be only too happy to help out!
Getting Started
1. Is online casino gameplay popular in South Africa?
It's huge, with almost all of the traditional games being high performers, as well as sports betting. There are plenty of top international gaming sites ready and waiting to welcome SA players. Each offer a comprehensive games selection and range of gambling opportunities to players, all with the top bonus rewards and ongoing promotions to keep your bankroll healthy.
2. Is it possible to play casino games on a mobile or tablet?
The short answer? Absolutely! The longer answer is that most reputable 2022 casinos now offer gaming platforms specifically suited to mobile play. So whether you're logging on from an iPhone, iPad, BlackBerry, Windows Phone, or Android device, you'll be able to enjoy exhilarating gameplay, just as you would on your regular Mac or PC. So many gaming options, so little time!
3. What is the legal online casino gambling age?
The answer to this online gambling FAQ really depends on your age. If you're 18 or older, you'll be able to take advantage of the full online casino experience, from free play to real money bets. If, however, you're under 18, you'll still be able to play at the casino, though on free play games only.
Bonuses
4. Do I have to download software in order to play at the casino?
If you're worried about hard drive space, or prefer not to download software from the internet, the good news is that you don't have to - not if you're playing at a top South African casino that is! Instead, simply play at the instant, or Flash casino version of your online casino. You'll be able to access it from within your internet browser, you'll enjoy the same electrifying experience as you would with an actual casino download, and you'll be able to logon and play in seconds, giving you more time to play and more time to win! Most reputable 2022 South African sites have both a software and instant play casino version, so simply pick the one you're most comfortable with and start playing and winning right away.
5. If I open a casino account, do I have to play for actual money?
You may be surprised to learn the answer to this gambling FAQ, but no, you don't. If you'd prefer to play for free, rather than bet with your South African rands, simply choose to play for free instead. Some casinos call it 'playing for practice' or 'free play' and some call it 'playing as a guest'. Whichever way you choose to play, you'll still enjoy the best gaming experience on the internet.
6. What is the minimum deposit amount at an online casino?
There's no definitive answer to this online gambling FAQ unfortunately, simply because it all depends on your online casino of choice. Some casinos ask for a R25 minimum deposit, some for R50, and some for smaller or bigger amounts. Ultimately it depends on the real money player experience that works best for you, so go with your instincts and make your choice accordingly.
7. Will I receive a welcome bonus? This is the FAQ of gambling online that we love answering the most. Yes, if you sign up to place bets with actual money, you'll instantly qualify for a fantastic welcome bonus! No deposit, free spins, match or tiered. The choice is yours, all depending on the 2022 gambling site you choose of course. So sign up and claim your free bonus today!
Deposits & Withdrawals
8. Which banking methods will I be able to use?
This is one of the most popular FAQ in online gambling, and South Africans in particular are more interested in the answer than anyone. That's why we're pleased to tell you that as an SA player you have a top range of deposit and withdrawal options to choose from, including credit cards, debit cards, and third party payment providers such as NETeller, Skrill and Ukash. Simply choose the one that suits your needs, and look forward to safe, simple, speedy online payments.
9. Will my online casino keep my details safe?
Of all the FAQ gambling online answers players want, this one is usually at the top of the list. Luckily, thanks to the industry standard 128-bit encryption technology and world-class privacy and confidentiality methods adopted by all reputable online casinos, you can rest assured your personal and financial details are kept under lock and key at all times. That's because only the best is good enough for South African players!
10. Am I allowed to withdraw my bonus money?
We're sure that out of all the gambling FAQ there are, the answer to this is the one you're most excited about! Because who doesn't like being given free money? What you'll find with bonus money is that you are required to play your free cash a certain number of times before withdrawing it. Check with your particular casino's FAQ on their online gambling website for more details.
11. Are online casinos audited regularly?
As FAQ gambling online answers go, this is an easy one. Any online casino hoping to build a reputation for itself as a world-class establishment needs to submit to regular auditing. Not only will this ensure they keep their gaming license, it will also guarantee that you, the player, benefit from regular audits on software and systems, as well as checks and reviews on best practices and prompt payouts. In fact, most quality South African casinos will have their licensing and auditing icons clearly visible on their home page, so there's no need to view the FAQ on their online gambling site to check.
Related Pages