Everything You Need to Know About Keno at South African Casinos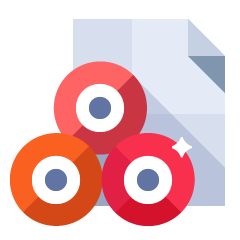 Keno is incredibly popular with South African online casino players, and for many good reasons. It's an incredibly fast-paced game, with loads of excitement, and the fact that it's based entirely on luck means it's perfect for days when you don't fancy thinking too much! Don't forget about the prizes either, as the prizes in keno can be huge, especially if you manage to match all the numbers you've selected!
If you want to play keno South Africa has many different casinos to choose from, most of which are incredibly good. We've reviewed loads of these casinos, so you simply need to read our reviews to find the top South African keno online casino for you in 2022. Don't fancy reading all the reviews? Well, that's no problem – instead, you can simply head to , which is our top keno casino for South Africans at the moment.
But what will you learn on this page? Well, some of the topics covered include:
How to play keno at a casino online
The online casinos that are best for South African keno players
Why so many people play keno every day
The prizes in keno can be huge, especially if you manage to match all of the numbers you've selected!
The Top Keno Online Casinos for 2022
It can be really tough to find the best place to play keno online, simply because there are so many great options to choose from. This is where we come in though, as our expert reviewers have looked over many South African online casinos offering keno, and given their honest opinions on each of them. If we really like a casino, we'll let you know – but if we don't like a casino, we'll also tell you in no uncertain terms! We aren't owned by an online casino, so we've got no obligation to give any site a good review, meaning you can trust our online casino reviews completely.
But what do we look for when reviewing keno sites? Well, there are many different aspects we consider, including the security of the site, the games, and the quality of customer service. We'll also let you know all about the different bonuses on offer, so you can always get the most for your money when you join a new online casino.
How to Play Keno
If you're looking for a game that's incredibly easy to play, but also offers some huge potential prizes, keno could be the perfect choice for you. The rules are incredibly simple: just choose up to 10 numbers, and then choose how many draws you want to play. The game then kicks into action, and the goal of the game is simple – match as many of the balls that are drawn to the ones you've selected. Clearly you have no influence over which balls are drawn, however waiting to see the numbers really is incredibly exciting!
The amount you win depends on how many numbers you managed to match. The maximum prize you can win comes when you select ten numbers, and then manage to match them all – although the probability of this happening is pretty low, but certainly not impossible. Many players select less than 10 numbers though, as this gives them a better chance of getting a prize, albeit a smaller one. Don't worry if you don't win though – it's easy to keep the same numbers, and then start another game straightaway!
Why South Africans Love Online Keno
Keno is loved by many South African players, and this is for one main reason: it is incredibly exciting. It's almost like playing bingo, but with the entire game being supercharged, so you can get through more games in a much shorter space of time. The stakes are also incredibly varied, with most sites offering players the chance to bet anything from a tiny amount through to huge sums. This means that players with all different sized bankrolls will be able to play this game.
The prizes also can't be ignored, as they can be incredibly large when playing keno. While different versions at different sites have differing paytables, it is generally the case that you could win hundreds of thousands if you manage to match ten numbers, which is clearly a life-changing amount. Even if you don't manage to win the jackpot though, you'll still have loads of fun when you play keno online.
Start Playing Keno Online Today!
So, now you know how to play keno, and you understand exactly why it is so popular at South African online casinos! If you want to play keno for real money, just look through our reviews and pick the casino that is right for you. You'll then be able to start playing keno online within minutes, and you'll hopefully be able to win some large amounts of cash when you do!

FAQs
A
Keno is incredibly easy to play – in fact, it is one of the easiest games found at online casinos. Just select your numbers, and then choose how many draws you want to play. Then you simply sit back and wait to see how many of your numbers you manage to match! The more numbers you match, the more money you'll win.
▲
Q
Are there any strategies to use in this game?
▼
A
Keno is a game based entirely on luck, and there is no way for you to influence your chances of winning when you play. You can be intelligent with your bankroll though. Bankroll management means that you only dedicate a certain percentage of your overall bankroll to a playing session. If you lose this money, you should walk away, and you'll still have money to spend another day.
▲
Q
How much money can I win playing keno?
▼
A
The amount of money you can win when playing online keno really depends on the version of the game you're playing. To find the exact payouts, you should check the paytable before you start playing. Most versions of keno will have jackpots worth huge amounts of money though, and some also offer progressive jackpots to players.
▲
Q
Is it legal to play keno online in South Africa?
▼
A
Gambling online is a bit of a grey area in South Africa. It is technically illegal to gamble online within the country, and this includes playing keno. This rule is hardly ever enforced though, which is why so many people in South Africa enjoy playing at online casinos every day. Due to the rules, some banks have blocked transactions with online casinos, however there are other payment options available.
▲
Q
Can I play this game for free at casinos?
▼
A
Yes, you certainly can. All the best online casinos should allow all their games to be played using play money, to ensure that people fully understand the rules before risking their own money. It won't take too long to work out how to play keno though, meaning that you should progress to playing real money keno at an online casino quickly.
▲
Related Pages