2021 Guide To Top Gambling Games in SA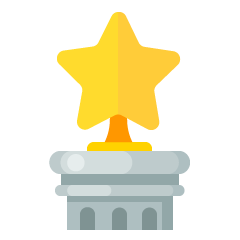 South Africans have it good in 2021. Online gambling is booming, meaning SA players have access to a number of top casinos online to choose from and an even larger number of great games.
Our review team has done the 'tough' job of playing as many of these South Africa gambling games and casino sites as possible in search of the best features and widest variety. So you can save time looking and spend more time playing for real cash, we've listed all our favourites from this hunt
Every site we recommend is guaranteed to be one of SA's best and to have the features South Africans love most. If you're new to online betting, we go into exactly what these features are below and also:
What kinds of casino games you can play online for real money
Why mobile and live dealer gambling games online are the future
How you can win real money bonuses just by playing your favourite games
The Casino Games Online Players Love Most
One of the best things about playing South Africa gambling games online is that you can find virtually any game you could ever want. This includes slots in every form imaginable, blackjack, roulette, craps, video poker, and much more.
More people play slots than any other casino game online. And when you look at the amount of money you can win playing progressive jackpot games, it's no wonder why. Even if you don't hit a million rand jackpot, slots have plenty else to offer in the way of great prizes, exciting features, and high replay value.
One of the other popular South Africa gambling games is blackjack. It doesn't matter if you are new to the game or a seasoned veteran, rest assured you'll be able to find the right place that suits you. There's now even the possibility of live dealer blackjack, which lets you interact in real time with a real dealer via webcam.
Roulette players are in luck, too, as they also have a number of different ways to get lucky. European, French, American, and other versions of roulette are all offered at most casinos online. The pace of play online is much quicker than in a land casino, and there's even live roulette that gives you an authentic experience without ever leaving your home.
Craps might not be the most obvious casino game to play online, but it's fun and frenetic action translates well to the small screen. Every bet you can make at a land casino can be made online, all without having to high five strangers after every roll.
Finally, online video poker is still as popular as ever and the varieties of game types are endless. No matter if you prefer to play Aces and Eights, Deuces/Joker Wild, Tens or Better, or another variety of the game, you'll find it at SA online casinos.
Tips And Strategies For Online Casino Gambling
Being successful in the long run at South Africa gambling games is all about following a few key rules. The first is to always set a budget (also called a bankroll). Having a limit will help you make smarter wagers and keep from chasing losses if you have a tough run of luck. To maximize your potential winnings it's also smart to look up strategies for whatever game you are playing. Unlike in a land casino, online you can reference betting systems and strategy guides as much as you want.
For instance, one of the most well known and effective game strategies is blackjack basic strategy. It will vary slightly based on what kind of blackjack you are playing, but following it perfectly will reduce the house's edge to as low as 0.5%. Similarly, wagering on don't pass/don't come bets in craps will reduce the edge to a similar level. If you're learning or experimenting with new strategies, it's always smart to first experiment on the free play versions of games that many casinos offer.
Casino Gaming On Mobile
Everything online lately is becoming increasingly mobile friendly, and playing gambling games online is no exception. From the convenience of your Android, iOS, Windows Phone, Blackberry, or other smartphone or tablet, you can now play your favourite casino games with real money anywhere you have Wi-Fi.
Most South Africa gambling sites offer awesome mobile play in one of two ways: either on a dedicated app you can download for free, or right in your browser with no download necessary. Playing on your iPad, iPhone, Samsung Galaxy, or similar mobile device brings you all the same features you get from playing on a PC (including a great variety of games and bonuses), but with infinite mobility. You can even use the same account you use on your computer to play at the same casino from your smartphone or tablet.
Other favourite gambling games online
Our Top Recommended Casino Sites
It's a great time to be a gambling South African, as casinos online are continually providing everything you could possibly want in a gambling experience and more. The bar is continually being raised, which makes it all the more important to do your due diligence and find a casino that's not only secure, but offers a wide variety of games that you love to play.
Following our review team's recommendations will lead you to the best gambling sites South Africa has to offer with a huge amount of game selection and much more, so you can start playing your favourites for real cash, faster.

Frequently Asked Questions (FAQs)
Q
What are the most popular gambling games for South Africa players?
▼
A
Among many other games, South Africans especially love playing progressive jackpot slots, poker, blackjack, and roulette online.
That's not to say other games offered at SA casinos don't have their own followings, and you can always find busy places to enjoy games like craps, video poker, and many others, too.
▲
Q
How does online gambling even work?
▼
A
Gambling is one of the most popular forms of online entertainment in the world today, but it wouldn't be if it weren't super easy to do!
First choose a highly-rated casino online (like the ones here), create a free account, deposit some real money, then play casino games like you would in a land casino.
▲
Q
Are the games fair and balanced?
▼
A
If you stick to our SA casino online recommendations, you're guaranteed to only play on sites that are proven fair and balanced.
These casinos are regularly audited by third-party organizations (like eCOGRA) to ensure they are using true random number generators and offering fair games to players.
▲
Q
Do I stand a better a chance of winning on some games over others?
▼
A
Yes. Not all online casino games are created equal, but some (like blackjack and craps) can have their house edges reduced to 1% or lower when using a good strategy.
Most quality casinos also publish regular payout reports for each game, detailing exactly how much you stand to win on average.
▲
Q
Which casino games offer the biggest potential winnings?
▼
A
Year in and year out, the biggest casino game prizes are awarded by progressive jackpot machines.
These games regularly offer multi-million rand jackpots that can be won even with small wagers. Depending on the limits where you play, games like blackjack and craps can also be lucrative.
▲
Q
What are the best online casino games for beginners?
▼
A
The simplest games to play without learning complicated rules or strategies are slots, blackjack and roulette.
But just learning to play a new casino game doesn't have to be costly: most top casinos online offer free play modes where you can learn a game's rules without wagering a single rand.
▲
Q
Are there strategies I can use to increase my chances of winning?
▼
A
Absolutely, and one of the great things about playing casino games from home is that you can reference any of these strategies, guides, or calculators as much as you want while playing.
Just remember that no strategy will guarantee you big wins, but they can reduce the house's edge (such as blackjack basic strategy).
▲
Related Pages