Visa for South African Online Casino Players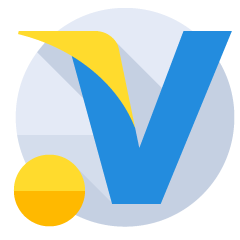 If you are a South African online casino player who loves to play real money games, you'll want to make sure that you can find a gaming room that makes it easy for you to deposit or withdraw funds. Visa allows ZA players to do just that. Known and accepted worldwide, Visa credit, debit, and prepaid cards are a favourite online casino-funding source for South African players. We offer a shortlist of the very best online casinos that accept Visa, South African players and Rands, including our top-rated gaming room, , providing players with big bonuses, hundreds of games and a safe and secure environment.
All of our real money Visa online casinos:
Offer players hundreds of fantastic casino games
Gladly accept South African players
Provide a safe and secure gaming environment and big bonuses
Visa is preferred as a payment method by many South African online casino players. There are many reasons for this, including the fact that it is exceptionally convenient and fast.
How Visa Works
If you've never used a Visa card, then you'll be surprised by how easy it is to utilize at a South African online casino. There are three choices when it comes to Visa cards. The one that most people are familiar with is the Visa credit card. To secure a Visa credit card, you must apply for it and be approved. Once that occurs, you'll be assigned a credit limit, and your card will be sent to you.
Other Visa products, prepaid and debit cards, are simpler to attain. Prepaid cards may be purchased for a small fee at various outlets, including pharmacies, petrol stations, and supermarkets. Visa debit cards are often associated with a pre-existing bank account and are directly attached to it. This may be a checking or savings account.
After securing your Visa, you can go to the banking page of your South African online casino, select Visa as your payment method, and then make your deposit. First, indicate how much you want to deposit. You'll then be asked to fill in your credit card number, card expiration date, and the three–digit CCV code. You may also have to input the bank's name and telephone number that issued the card.
Your casino may also allow withdrawals using your Visa card. If this is the case, navigate to the withdrawal page of your casino and select Visa as your option. Before making your first withdrawal, you'll have to provide proper ID, which will then be verified. This may take anywhere from one to five days. Funding your account with Visa happens in a matter of seconds, while withdrawals can take from one to three days plus a waiting/processing time of 24 to 72 hours.
Benefits of Using Visa
Visa is preferred as a payment method by many South African online casino players. There are many reasons for this, including the fact that it is exceptionally convenient and fast. All you need to make a deposit using your Visa card is the account number, expiration date, and the CCV code. All of these can be found right on the card. Visa is also known for its attention to security. They scrupulously monitor for Internet fraud. If your credit card is compromised, then chances are you are 100% covered for any fraudulent charges.
In addition, you may monitor all charges to your card online and receive alerts on phone or through your email whenever your card is used. This makes it easy to reconcile any deposits you've made at your favourite South African online casino with your credit card statement.
Visa and Mobile ZA Casinos
A large number of ZA players like to gamble using their mobile device or tablet. Doing so allows players to enjoy their favourite real money online casino games no matter where they may be and at any time. Of course, players are concerned about mobile casino banking services. Are they available, easy to access, and is Visa accepted?
The answer to all of these questions is "yes." South African online casinos provide mobile and tablet players with easy access to their accounts, allowing them to deposit and withdraw cash quickly and easily. If you have a Smart Phone or tablet, then chances are that you can play at your online gaming room's mobile casino. Plus, if they accept Visa at their online casino, they will gladly do the same at their mobile site.
Players can usually enjoy mobile or tablet play using Windows, Android and iOS devices. Whether you use a Windows Nokia Lumia 930 Windows phone, Google Pixel Android or Apple iPhone 7 iOS device, there's a very good chance that you'll be able to connect to your preferred mobile casino.
Best South African Online Visa Casinos
If you want to play at the best South African online Visa casinos, then please take a moment to review our list of top Internet gaming rooms accepting ZARs. Whether you love slots, table games like roulette, card games such as blackjack, video poker or other forms of gambling, you'll be able to locate and join a great Visa casino right here. We have everything a savvy and dedicated South African online casino player wants, including gaming rooms offering high rates of return, top-notch bonuses, and the latest and most popular games.

FAQs for South African Visa Casinos
Q
What are the basic steps required in using Visa at an online casino?
▼
A
After you have secured your Visa, simply go to the banking page of your ZA online casino and select Visa for deposit. You'll be asked to input the amount you want to deposit as well as your card number, the card's expiration date, and its CCV code, which is located on the back. They may also ask for the name of the issuing bank and the bank's telephone number. Once you've input all requested information, you'll be asked to double-check everything. After you've done so, you simply select the deposit button and your request will be processed immediately.
▲
Q
How long do withdrawals and deposits take using Visa?
▼
A
Withdrawal times usually range from one to three days. However, players should be aware that most casinos have a grace or waiting period for processing withdrawals. This is done to protect the player from fraud and can take from one to three additional days. When it comes to deposits most South African online casinos will credit those made with a Visa instantly. Times so vary so always check with your casino.
▲
Q
What kinds of fees may be charged?
▼
A
Some online casinos will charge a fee when members use certain payment methods. These fees are generally quite low, from one- to three-percent. On the other hand, there are South African online casinos that will reward players with an extra bonus for making a deposit with their Visa.
There is usually no fee charged by the credit card company as your online casino deposit usually comes across as a purchase. However, if the credit card company views it as a cash advance, there will be a charge of about 5%. Additionally, Visa usually charges no fee for withdrawals although your online casino may possibly charge you for doing so. Fees are usually quite low, averaging 5%.
▲
Q
Does Visa compare well with other credit cards?
▼
A
Visa, a leader in the credit card industry, is widely respected and compares nicely with other such cards for convenience, security, and quickness.
▲
Q
Is Visa a recommended banking method for South African online casino players?
▼
A
Yes Visa is recommended as an online casino banking method for ZA players. There are many reasons for this including it is fast and simple to use, accepted widely, and credit card transactions are covered for fraud.
▲
Q
Should I be concerned about safety when using my Visa at an online casino?
▼
A
Before using your Visa at a ZA online casino check to make sure that the gaming room is conscientious about monitoring all fiscal activity and that it is dedicated to protecting all of your information. The online casino should utilize industry standard data encryption technology such as 128-bit SSL. A casino that does these things is considered to be a safe place to make deposits using your Visa.
▲
Related Pages