Play fair with online gambling Random Number Generators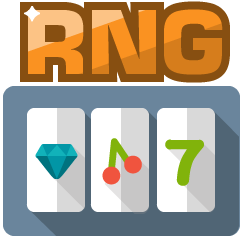 As a South African gaming fan, I love playing at online casinos. The spinning wheels, the flashing slots, the hands of cards, each outcome bringing me closer to that big jackpot win. But have you ever considered what goes on behind the scenes of a top online gambling site, and how the outcomes are determined and the winners are chosen? If those are questions you sometimes ask yourself, we can answer them with just one phrase - online gambling Random Number Generators.
That's right, the fairness of an online casino's gaming practices rests solely with a computer program known as a gambling Random Number Generator, a way of ensuring the result of any game is completely unpredictable, and completely random too. In this way, you can be sure your player experience is one that's fair and trustworthy in every way. If the concept of gambling online with RNGs is new to you, simply read on and find out:
Why we need Random Number Generators for online gambling
How gambling with RNGs works
How fair RNG gambling online really is
The need for Random Number Generators in online gambling
Part of the fun of playing for real money at top casinos is the element of chance involved in every game. Will the cards be dealt in your favour, will the reels spin your way, will the Roulette ball stop on your space? The best casino gaming is unpredictable by nature, and that's what keeps betting enthusiasts coming back for more.
However, while game fairness is easy to achieve in a land-based environment, it becomes more difficult to guarantee in an online space. Enter the gambling online Random Number Generator, a computer program with complex algorithms designed to ensure a high level of randomness with every bet placed, in the most fair and flawless way possible. If you're playing at a reputable 2022 South African casino, you can be sure you're playing with an online gambling RNG too, giving you quality gaming that's completely trustworthy and completely exhilarating in every way.
RNG gambling online - how it works
While you don't need to know the intricacies of gambling with RNGs in order to enjoy your game play, understanding the mechanics behind them will help to reassure you of the legality and fairness of your gaming, and your online casino's best practices. Essentially, RNGs are computer programs that use complicated algorithms to generate random numbers. These numbers are then used to direct the outcome of a game, whether it be a hand of Blackjack, a spin of a slots reel, or the landing space of a Roulette ball. In this way, new numbers are constantly generated in their thousands, in a completely unpredictable, totally random way. What's more, since the process is computerised and requires no manual intervention, you can be sure of its absolute fairness throughout.
f course, all online gambling licensing jurisdictions also require proof that the RNG is working effectively. It is for this reason that gambling online RNGs are required to be tested and audited regularly by third party independent experts, in order to ensure consistent fairness and best practice gaming. Want to know if your casino of choice submits to regular auditing and review? Simply check for the eCOGRA seal of approval on your SA gaming website, usually displayed on the home page. It is your guarantee of completely fair online gambling and a top quality player experience too.
So the next time you're at your favourite 2022 South African casino, dealing yourself into Blackjack, spinning the slots reels or placing a bet on the Roulette table, enjoy the peace of mind that comes from knowing your real money gaming is completely fair, and completely random too. Online casino gaming relies entirely on chance, as it should do, thanks to the innovation of Random Number Generator online gambling. So place your bets at any of our recommended online gaming sites, pull out your good luck charm, if you have one, and find out if Lady Luck has a huge jackpot in store for you!
Related Pages