Everything South African Players Need to Know About Online Slots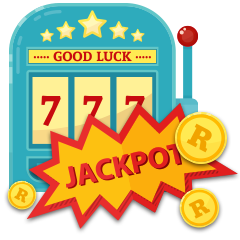 Online casinos offer many different games to players, however there's one game type that's more popular than the rest – online slots. There are many reasons why slots are the preferred games for most players, and these include the excitement that comes with every spin, as well as the potentially huge prizes that can be won. With new slots being added all the time, those who like to play slots online in South Africa will always find something new and exciting for them in 2022.
An online casino simply isn't complete if it doesn't offer slots, which is why nearly all online casinos in SA have them in their line-up. Some slots sites are better than others though, which is why we've reviewed many of them. If you need to find the best place to play slots, just read through our casino reviews, all of which are comprehensive and completely honest. Can't read through all the reviews? Well, that's not a problem, as you can just head to X instead, which is our number one casino for slots fans in South Africa.
But what will you learn on this page? Well, we'll let you know:
Which casinos are best for slots fans in SA
Which online slots offer the biggest prizes
Why so many people enjoy playing slots online
Those looking to win the very biggest jackpots will look towards the progressive jackpot slots.
Finding the Top Online Slots Sites
With so many online casinos offering slots to players, how are you supposed to choose the one that is right for you? The answer is simple: look through the many reviews here on this site, which will let you know everything you need to know about a specific casino. Then you can simply head to the casino you like and sign-up, before then playing your favourite online slot games in no time at all! You'll also find that all the sites we recommend offer you the chance to play slots using play money, so you can learn to play them before risking your own real money.
In our reviews, you'll learn about the different slots found at an online casino, including which software providers have made the slots, and how much you can win at the progressive jackpot slots. We'll also show you how each site manages to keep you and your money safe, as well as how much they'll give you in bonus funds when you first sign-up. All reviews are written by online gambling experts, and we adjust reviews all the time, to ensure they truly reflect the current offering of an online casino.
The Biggest Prizes at Online Slots
Each slot has its own different prize structure, however the majority will offer top prizes that stretch into the thousands. Those looking to win the very biggest jackpots will look towards the progressive jackpot slots though. These slots don't have set jackpots, but instead have jackpots that keep on rising as more and more players use them. This means that the jackpots can sometimes become absolutely massive. The most ever won on an online slot was by a person playing Mega Moolah, and their jackpot was worth a stunning 218 million rand!
Mega Moolah is without doubt the most popular progressive jackpot slot in the world, and it shares the jackpot with a number of other games, including The Dark Knight and Mega Moolah Summertime. There are loads of other progressive jackpot slot machines though, with some of the more popular ones including Major Millions, Mega Fortune and King Cashalot. Some games other than slots also occasionally offer progressive jackpots, including Caribbean Draw Poker and Roulette Royale.
Why South Africans Love Online Slots
The prizes at online slots have already been discussed in the above section, and they are the main reason why people love to play this type of game. Excitement is also a big factor though, as slots provide exhilaration on every spin, as you wait to see whether you're able to spin in a big winning combination. The bonus features offered by many slots, such as free spins and second-screen bonus rounds, can also be really exciting, as well as lead to some huge prizes.
Variety is also a really important reason why slots are the preferred type of game for many players. While there are quite a few variations of other games, like blackjack and video poker, there are thousands of different slots for you to try, ranging from simple classic slots, all the way through to elaborate video slots with high-quality graphics and loads of paylines. Whatever type of slot you enjoy playing, you're almost sure to find it at one of our recommend South African online slots sites.
Find the Top Online Slots Sites Today!
If you're looking for the very best online slots sites in 2022, you're certainly in the right place! Thanks to our dedicated team of online casino reviewers, you'll be able to find out which casinos have the best selection of online slot machines in South Africa, meaning that you're only a few minutes away from spinning the reels and potentially winning a huge jackpot!

FAQs
Q
Are online slots legal in South Africa?
▼
A
Technically speaking, it is not legal for South Africans to play slots at online casinos. This is because the government has banned most forms of online gambling. It is a rule that is not often enforced though, therefore meaning that many people in South Africa still enjoy spinning the reels of many fantastic slots every day.
▲
A
This really depends on the individual slot, however most online slots offer jackpots worth thousands. If you want the chance to win the biggest prizes around though, you should play one of the progressive jackpot slots, as these have jackpots that keep growing as more people play them, meaning that the jackpots can be worth millions and millions.
▲
Q
Are there any tactics for slots players?
▼
A
Online slots are completely random, therefore there is nothing that can be done to influence the symbols that land on the reels. Good slots players will use bankroll management though, meaning that they only risk a certain amount of their cash in a single playing session. If this money is lost, they'll then walk away, meaning that they have money available for another day.
▲
Q
Is it safe to play slots online?
▼
A
Yes, it is completely safe to play slots online, but only if you play at one of the online casinos we've recommended. This is because we've thoroughly checked the security features offered by our recommended casinos, and we'll only recommend a casino that is fully regulated and that has had their games verified by an external organization, such as eCOGRA.
▲
Q
Why are slots so popular?
▼
A
Slots are popular for many different reasons, however the biggest reason is the prizes on offer, which exceed those offered by all other online casino games. The sheer volume of different slots also means that players have many different options to choose from. Finally, the excitement of playing an online slot is huge.
▲
Related Pages