MasterCard and South African Online Casino Payments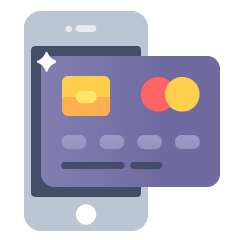 MasterCard is widely known and often used by online casino South African real money gamblers. You'll find that with MasterCard you'll be able to easily and quickly make deposits at your online casino of choice, playing all of your favourite slot machines, table and card games, and video poker machines. South African Internet gaming rooms that accept MasterCard, and most do, are some of the finest in the world. As an example, our top-rated , which offers players a high rate of return, big bonuses, and the newest slots, gladly takes MasterCard. If you want to fund your account quickly and safely, then this form of payment is recommended.
All of our MasterCard South African online casinos:
Have high rates of return to players
Offer big bonuses, top-notch promotions, and huge progressive jackpots
Provide players with experienced and knowledgeable customer support personnel
Along with being widely accepted, fast, and easy to use, there are usually no fees charged by MasterCard when you make a deposit.
Acquiring a MasterCard
In order to acquire a MasterCard, you must apply for one. That means you'll have to pass a credit check. Chances you'll be able to qualify for one if you're already receiving MasterCard offers from various companies. However, even if you aren't being solicited, you can still probably qualify for this credit card. This is because some banks issuing this card will accept those with lower credit scores. Once you receive and activate your card, you'll be able to use it to fund your online casino account.
Using It at Your Online Casino
It's extremely easy to use your MasterCard at an online casino. After joining the Internet gaming room of your choice go to the banking page and select the deposit option. Then select MasterCard for your deposit. Once you've done so, you'll be asked to input your account numbers, your name as it appears on the card, expiration date of the card and CVV code. You'll also fill in the amount you want to transfer into your account. South African players can usually use the ZAR without paying any exchange fee. After you've completed the deposit form, go to the next page and you'll be asked to review your form. After you do so, select deposit. Funds will usually be in your account in a matter or seconds or minutes.
Benefits for ZA Gamblers
Many South African real money players prefer to use MasterCard, which is accepted by just about every online casino, to fund their account. In many ways it is a very convenient method of funding. Fast and reliable, once you use your card at your online casino you may elect to store the information on their site. This makes reusing this funding source very easy. Even though online casinos utilize a wide range of security software and procedures to protect client information, some players prefer to not keep their credit card account information on the site. That's perfectly fine, as online casinos offer this as a convenience and do not require you do so.
Along with being widely accepted, fast, and easy to use, there are usually no fees charged by MasterCard when you make a deposit. However, this does vary depending on if they view your deposit as a purchase, which would have no fee attached, or a cash advance, which would involve a fee. Most of the time your online casino deposit is credited as a purchase.
Also, before making a deposit check to see if your gaming room charges a fee for depositing with this credit card. This too can vary, as some sites charge nothing for making a deposit with MasterCard, while others may attached a fee ranging from 3% to 5%. Also, there are real money online ZA casinos that have selected MasterCard as a preferred method of deposit. If this is the case, they will offer you an extra reward for using the card. This is usually between 5% and 15% of the amount deposited.
Mobile Play with MasterCard
Many South African players prefer to play real cash casino games on their Smart Phones or tablets. The reason for this is it's easy for players to access the mobile version of their casino with their device. Connectivity is fast and simple and games play smoothly and quickly. As an example, using your mobile device, you can get in 10 spins on your favourite slot machine in a matter of seconds.
If your online casino accepts MasterCard, you'll be able to also use it at their mobile site. There's no need to set up another account or create a new password when you go mobile. The same information that's used with your online casino may also be utilized when playing at the mobile site. Banking also works in the same manner.
The best news for South African real money players is that most casinos may be accessed through a range of phones and tablets, including iOS, Android, and Windows devices. Many ZA casinos may also be enjoyed by BlackBerry users. Literally hundreds of different models of mobile phones may be used when playing at your online casino's mobile site.
MasterCard Casinos for ZA Players
We can connect you with the top South African MasterCard online casinos where you can play real money games, including progressive slots, baccarat, roulette, and blackjack. MasterCard is accepted at a majority of ZA casinos. It's a fast, reliable, and inexpensive funding method. Please see our shortlist of fantastic South African MasterCard online casinos.

MasterCard FAQs for ZA Casinos
Q
Will MasterCard allow me to use my card at my online casino?
▼
A
If you're a South African online casino player, you will be able to use your MasterCard to fund your account.
▲
Q
Do a lot of ZA casinos accept this funding method?
▼
A
MasterCard is one of the most widely accepted credit cards in the world and many real cash ZA online casinos accept it. To find out if your online casino offers MasterCard as a deposit and/or withdrawal option simply go to your site's banking page.
▲
Q
Are transactions fast?
▼
A
After you complete the online forms and submit for deposit, your online casino account will be credited anywhere from within a few seconds to a few minutes. If your online casino allows you to withdraw using MasterCard, you'll usually receive your cash within five to seven days. That timeframe includes two to three days for processing, which involves security checks and another two to four days for the transaction to be credited to your account.
▲
Q
Is MasterCard a safe way to bank at my online casino?
▼
A
Yes, MasterCard is very safe to use. The credit card company itself has an active and large fraud division, which is focused on ensuring that your credit card account is safe and secure. In addition, your online casino should be utilizing advanced encryption technological, security protocols, and dedicated personnel to make sure that all of your personal and financial information is not compromised.
▲
Q
Will my personal data be secure and safe?
▼
A
As long as your ZA online casino uses encryption software to protect your information during transactions and follows standard protocols designed to ensure the security of your data, your personal details will be safe. In addition, when you share such information over the Internet, you should make sure that you are using a private and secure connection.
▲
Q
What fees are involved?
▼
A
MasterCard may or may not charge a fee when you make a deposit. If the transaction is seen as a cash advance, then a fee will be charged. Those fees vary, but they average 4.9%. If the deposit is credited as a purchase, which is often the case, then you will not be charged any additional fees. Finally, your real money online casino may include a fee when you use MasterCard. This is often around 5% of your deposit. There may or may not be a fee associated with withdrawals. If there is one, it is usually 5%. Check with your online casino regarding their specific policies concerning MasterCard funding.
▲
Q
How does MasterCard compare with Visa for online casino use?
▼
A
MasterCard's fees, ease, quickness and convenience of use, and rate of acceptance by ZA online casinos is similar to Visa. You may find that a few more casinos accept Visa. However, overall, there is virtually little to no difference.
▲
Related Pages